So I will write a post soon detailing my recap of 2022 (What a year!!) but for now, here's a quick recap of what is going on right now for 2023:
I am officially a contributing member of the Lawrence Street Gallery in Ferndale, Michigan.  As a part of this membership, I am taking over the online call for entry forms and co-chair the shows the gallery runs.  Each month I will have a selected number of pieces on display for sale in the gallery.  The gallery is big enough to have a featured show in the front portion with the members having their work on display in the back portion.  There is street-side parking available on Woodward Avenue and additional metered parking behind the building.  Parking is free on Sundays (yay Ferndale!).  Keep an eye on my social media accounts for announcements for when I will be working my shifts and come on in and say hey 🙂
January's show at the Lawrence Street Gallery is an invitational show for winners of the 2022 shows held in the gallery.  Mid Month reception is Sunday, January 8th from 2 pm-5 pm and the mid-month reception is two weeks later on January 22nd, also from 2 pm-5 pm.  These are the pieces I am delivering for display and sale – come visit on one of my work days or during a reception and see these pieces in person!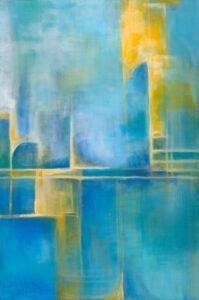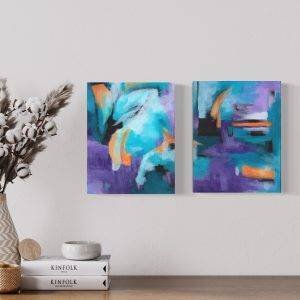 Also this month, my piece Seaside Dreams will be in the show 'A Celebration of the Creative Life' by the Detroit Society of Women Painters and Sculptors.  This show will be in the second-floor gallery of the Bennett Civic Center Library, 32777 Five Mile Road, Livonia Mi 48154 with a reception on Saturday, January 7 from 1-3pm.